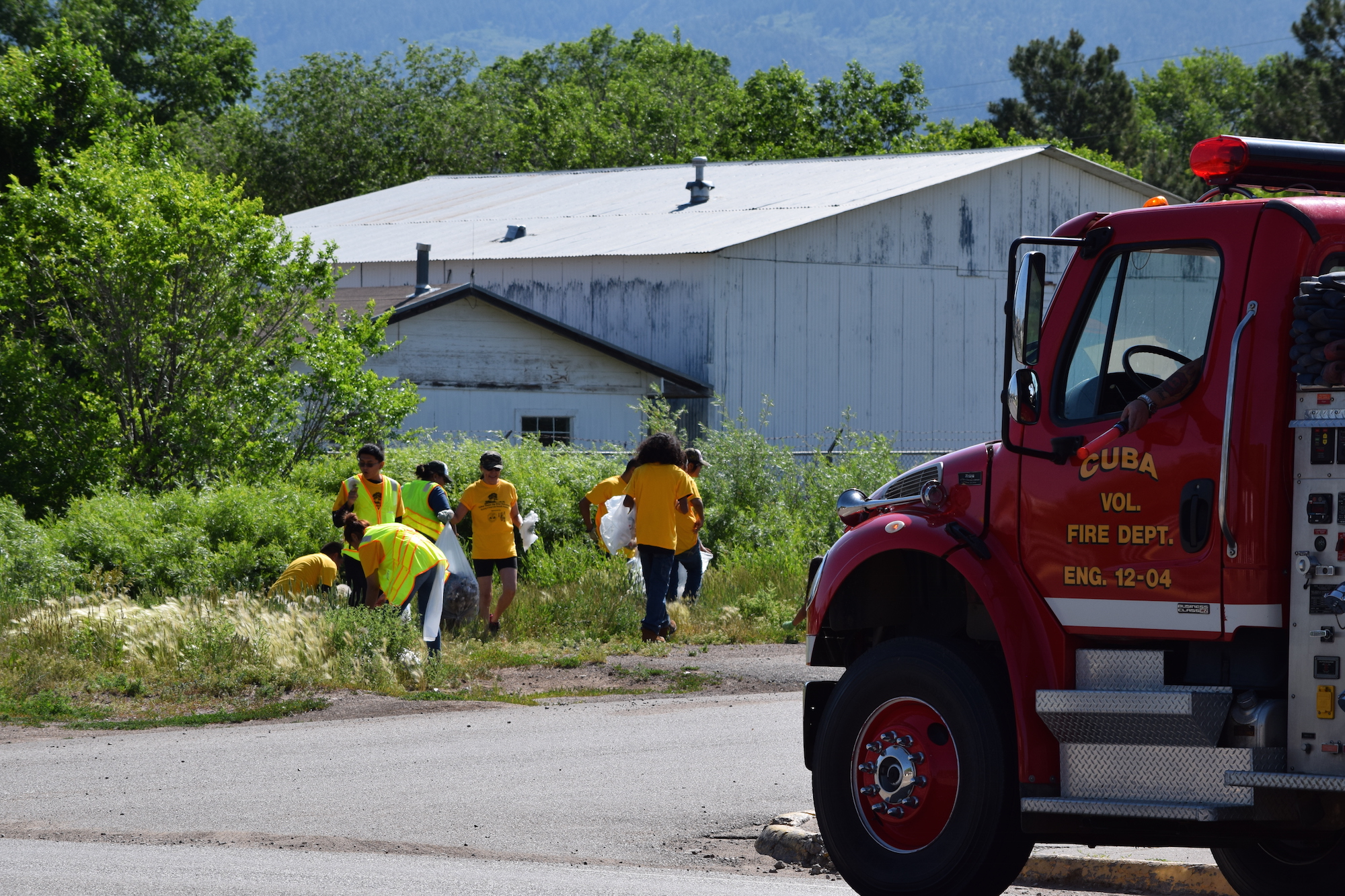 Step into Cuba is a program to promote healthy physical activity through development of sidewalks, paths, trails, social support, and opportunities for lifestyle change. It is based in Cuba, New Mexico. It is guided by a partnership of organizations and individuals – the Step Into Cuba Alliance – and coordinated by the Nacimiento Community Foundation. Our future vision is to createa "greener," healthier, and more pedestrian, community with opportunities for extraordinary walking and hiking on surrounding scenic Federal lands.
Step Into Cuba has several walking groups you can join, as well as walking champions who can help you design your own exercise program. You can also choose to participate in volunteer activities - such as landscaping, tree watering, and trail maintenance – to get outdoors, have fun, learn new skills and help the community. We are also developing youth recreation and training programs.
Our Step Into Cuba Alliance or committees meet monthly and welcome guests with ideas and information. We sponsor community events and work closely with the Village of Cuba, Sandoval County, New Mexico Department of Transportation, Federal Agencies, and Continental Divide Trail Alliance on planning future trails including a new segment of the Continental Divide National Scenic Trail.
Visit us at our homepage: http://www.stepintocuba.org